Sangha News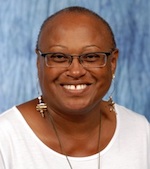 Dear Marin Sangha Members
Our beloved teacher Shahara Godfrey is in need of financial and loving support. Her Multiple Myeloma has returned, and she is, once again, undergoing treatment. We would like to send a donation from all of Marin Sangha. We will leave a box or basket at the back table on April 15, 22, and 29. At the end of the three weeks the money will be sent on to Shahara.
If you would prefer to donate privately here are links to her gofundme and caringbridge accounts:
www.gofundme.com/58mri54
www.caringbridge.org/visit/shaharagodfrey2
Thank you for your support
MARIN SANGHA
TWENTIETH ANNIVERSARY PARTY
WHEN: Saturday, May 19th; 6:00 to 9:00 PM
WHERE: Rotary Manor
1821 5th Avenue, San Rafael
WHAT: Vegetarian potluck dinner.
AND: Cake!
For more information, or to RSVP*, please contact
Deborah Temple at deborahtemple@rocketmail.com
415-785-7341
*If you can, please let us know what type of dish (appetizer, salad, casserole, veggie side dish....or whatever) you'll be bringing, and the number of people attending.
Day-long Meditation Retreat
with Sally Armstrong Sally Armstrong
At St. Luke Church
Saturday, July 7, 9:30-4:30
Details to follow!
Day-long Meditation Retreat
with Oren J. Sofer
At St. Luke Church
Saturday, October 20, 9:30-4:30
Details to follow!
The Sangha Newsletter
Click here for the latest newsletter:
The newsletter is published quarterly. The latest copy can be picked up, in print, at Sangha meetings on the back table. We also post it on the Yahoo group.
The newsletter committee welcomes submissions. Contact Bob Harlow by email at bob at harlow dot com or at Sangha on Sunday evenings. All submissions are subject to editing.
Other Ways to Get Sangha News