Sangha News
Marin Sangha Announces:
BEGINNING BUDDHIST MEDITATION CLASS
WHAT: A class for people brand new to Buddhist meditation
WHERE: Marin Sangha, located in St Luke's Church at 10 Bayview Drive, San Rafael
WHEN: 5:00 PM to 5:45 PM on the second Sunday of every month, starting October 14
COST: Free
Email drmarypaige@gmail.com
Marin Sangha has noted the lack of beginning Buddhist meditation classes in Marin County and is filling the void with a class that will take place on the Second Sunday of the month just before the normal meeting of the Sangha. The class will be a rotating cycle of different practices. The first class in October will focus on Samatha practice as a foundation. The second class in November will focus on Vipassana practice and the December class will focus on Metta. We will repeat the cycle of classes in 2019 if the demand is there.
The Power of Giving and Receiving
A Daylong with Oren J. Sofer
At St. Luke Church
Saturday, October 20, 9:30 am -4:30 pm
The Power of Giving and Receiving
Generosity is the foundation of the Buddhist Path. When we give freely from the heart we feel a natural sense well-being. This experience, when recognized and consciously fostered, lays the groundwork of connection, sensitivity and happiness for the rest of the path to Awakening. We all live in a flow of giving and receiving. Experiencing this relationship with life can dissolve our sense of alienation, connect us with nature, and open our hearts to a profound sense of gratitude, joy and belonging.
In this daylong we will explore how to deepen our experience of giving and receiving through a combination of meditation, silent reflection, movement and interaction.
The daylong is offered on a dana basis.
Registration is strongly encouraged to help us manage enrollment and to reserve your space. Click to REGISTER.
What to Bring:
Lunch, or you can drive to a nearby restaurant or market
A cushion if you wish to sit on the floor. Chairs will be provided.
Dana for the teacher, and Dana for rent. Dating back to the time of the Buddha, an interdependence has existed between those who offer the teachings and those who receive them. Dana is deeply appreciated.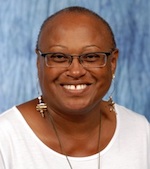 Dear Marin Sangha Members
Our beloved teacher Shahara Godfrey is in need of financial and loving support. Her Multiple Myeloma has returned, and she is, once again, undergoing treatment.
Here are links to her gofundme and caringbridge accounts:
www.gofundme.com/58mri54
www.caringbridge.org/visit/shaharagodfrey2
Thank you for your support
The Sangha Newsletter
Click here for the latest newsletter:
The newsletter is published quarterly. The latest copy can be picked up, in print, at Sangha meetings on the back table. The newsletter is also available on our Yahoo Group, where you can also find previous issues.
The newsletter committee welcomes submissions. Contact Lucia Chaudron by email at lmchaudron at comcast dot net or at Sangha on Sunday evenings. All submissions are subject to editing.
Other Ways to Get Sangha News