Sangha News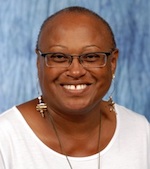 Dear Marin Sangha Members
Our beloved teacher Shahara Godfrey is in need of financial and loving support. Her Multiple Myeloma has returned, and she is, once again, undergoing treatment.
Here are links to her gofundme and caringbridge accounts:
www.gofundme.com/58mri54
www.caringbridge.org/visit/shaharagodfrey2
Thank you for your support
Day-long Meditation Retreat
with Oren J. Sofer
At St. Luke Church
Saturday, October 20, 9:30-4:30
Details to follow!
The Sangha Newsletter
Click here for the latest newsletter:
The newsletter is published quarterly. The latest copy can be picked up, in print, at Sangha meetings on the back table. The newsletter is also available on our Yahoo Group, where you can also find previous issues.
The newsletter committee welcomes submissions. Contact Lucia Chaudron by email at lmchaudron at comcast dot net or at Sangha on Sunday evenings. All submissions are subject to editing.
Other Ways to Get Sangha News