Sangha News
Equanimity: a Day-long Meditation Retreat
with Sally Armstrong
Saturday, July 7, 2018
9:30am to 4:30pm
At
St. Luke Church
10 Bayview Drive
San Rafael CA 94901
Registration:
Click here to register. Registration is strongly encouraged to help us manage enrollment and to reserve your space.
In this daylong, we will explore and cultivate upekkha, or equanimity, one of the Brahma Viharas, four beautiful expressions of the heart. True equanimity comes from a deep and profound acceptance of things as they are, but it is not cold or apathetic detachment from experience. It can support us being engaged in the world without reactivity and causing harm, and is also a deep meditative state. We begin to understand and accept ourselves and the world, and from that place of acceptance, we can be truly engaged and authentic. The day will include guided meditations, dharma talks and reflections on the practice of equanimity.
Dana for the teacher and rent. Marin Sangha charges no fee for events. Since the time of the Buddha, there has been an interdependence between those who offer the teachings and those who receive them. Your generosity (Dana) is deeply appreciated.
Please bring a lunch. Chairs will be provided, but bring cushions and other sitting equipment if you need them.
There are no pre-requisites for this retreat, so please bring a friend!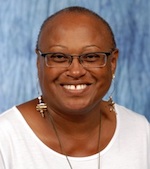 Dear Marin Sangha Members
Our beloved teacher Shahara Godfrey is in need of financial and loving support. Her Multiple Myeloma has returned, and she is, once again, undergoing treatment. We would like to send a donation from all of Marin Sangha. We will leave a box or basket at the back table on April 15, 22, and 29. At the end of the three weeks the money will be sent on to Shahara.
If you would prefer to donate privately here are links to her gofundme and caringbridge accounts:
www.gofundme.com/58mri54
www.caringbridge.org/visit/shaharagodfrey2
Thank you for your support
Day-long Meditation Retreat
with Oren J. Sofer
At St. Luke Church
Saturday, October 20, 9:30-4:30
Details to follow!
The Sangha Newsletter
Click here for the latest newsletter:
The newsletter is published quarterly. The latest copy can be picked up, in print, at Sangha meetings on the back table. We also post it on the Yahoo group.
The newsletter committee welcomes submissions. Contact Bob Harlow by email at bob at harlow dot com or at Sangha on Sunday evenings. All submissions are subject to editing.
Other Ways to Get Sangha News