Donald Rothberg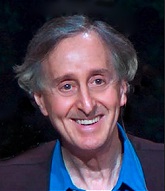 Dr. Donald Rothberg, a principal teacher at Marin Sangha, is one of the nation's foremost leaders in socially engaged spirituality. His experience uniquely combines a long record of activism and organizing, extensive teaching, and leadership roles in pioneering programs that weave together social action with spirituality. He has practiced Buddhist meditation for over 25 years and has been significantly influenced by other spiritual traditions, particularly Jewish, Christian, and indigenous. Recently Donald directed a two-year training program in connecting individual and social transformation, "The Path of Engagement," through Spirit Rock Meditation Center and the Buddhist Peace Fellowship. He is on the Teachers' Council of Spirit Rock and has been an organizer, teacher, and board member for the Buddhist Peace Fellowship. Donald has also served as director of the Socially Engaged Spirituality program at the Saybrook Graduate School in San Francisco. His book,
The Engaged Spiritual Life: A Buddhist Approach to Transforming Ourselves and the World
, was named one of the best spiritual books of 2006 by Spirituality and Practice. He has been an editor of ReVision: A Journal of Consciousness and Transformation for ten years, and he co-edited Ken Wilber in Dialogue: Conversations with Leading Transpersonal Thinkers. Donald lives and teaches in Berkeley, California.
www.donaldrothberg.com
Talks given by Donald Rothberg at Marin Sangha are available here.