Bill Coffin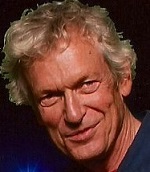 Bill Coffin has been meditating since 1987. He has attended dozens of silent retreats and studied in Spirit Rock's Dedicated Practitioner Program. He has been teaching meditation since 2006. He and his wife,
Barbara McHugh
, lead a twice-monthly sitting group at a church in Berkeley. Bill worked for ten years as a professional drummer and 20 years as a computer software developer.
Talks given by Bill Coffin at Marin Sangha are available here.
Any dana that Bill receives is given to Marin Sangha, so if you wish to offer dana for the teachings, please go to www.marinsangha.org/donations.php.