Lisa Dale Miller, MFT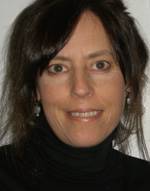 Lisa Dale Miller is a private practice psychotherapist specializing in mindfulness psychotherapy and Somatic Experiencing therapy for the treatment of mood disorders, trauma, addiction, emotion dysregulation, chronic pain, and relationship distress. She is the author of a highly regarded textbook on Buddhist psychology for mental health professionals,
Effortless Mindfulness: Genuine mental health through awakened presence
. Lisa is also an outpatient clinician for the Veterans Administration San Jose and a teacher of Mindfulness-based Relapse Prevention (MBRP) for addiction, Mindfulness-Based Cognitive Therapy (MBCT) for depression relapse prevention, and Mindfulness-Based Stress Reduction (MBSR). Training clinicians in the practical application of Buddhist psychology is her greatest joy. She has been a yogic and Buddhist meditation practitioner for four decades. To learn more about Lisa Dale Miller, visit
www.lisadalemiller.com
.
Some talks given by Lisa Dale Miller at Marin Sangha are available here. Others can be found at her own site, www.awakenedpresence.com